Skip to Content
Commercial Janitorial Cleaning
Top Quality Commercial Janitorial Cleaning Services
Let us help your business shine while providing a healthier, more productive environment for customers and employees. Universal Management and Maintenance provides the highest standard in commercial janitorial cleaning in Enid, OK, and throughout the surrounding region. We offer a wide range of dependable and efficient cleaning services focused on every last detail and can design a comprehensive cleaning plan with a flexible schedule to suit your needs and facility's layout. Every one of our crew members is highly trained, experienced, and ambitious in delivering unrivaled results for your complete satisfaction. Since 1964, our communities have counted on our quality work completed with innovation and integrity.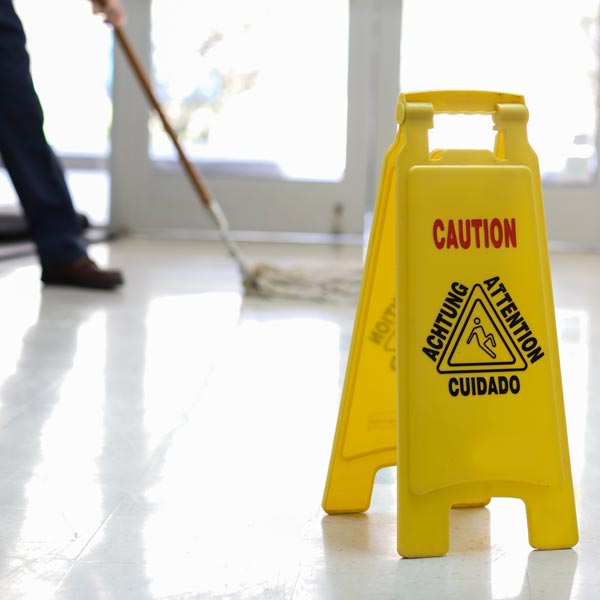 Full-Service Janitorial Cleaning Solutions
Universal Management and Maintenance is fully committed to maintaining a safe and spotless environment for your business, no matter the size of your facility. We can accommodate whatever recurring frequency you'd like, whether it's daily, weekly, or a more customized solution. When you enlist our commercial janitorial cleaning services, you'll receive the full-service needs you're looking for, including sweeping and vacuuming, mopping, sanitization, routine carpet cleaning and buffing, restroom replenishment, trash and recycling removal, and much more. Our crew of cleaning technicians works diligently to cover every detail of the facility to ensure everything is pristine and to exceed your every expectation.
Your Business Deserves the Highest Standard in Cleanliness
For nearly 60 years, our customers ranging from several industries have grown to expect the exceptional level of quality and cleaning service we have to offer. Universal Management and Maintenance has built a reputation as an industry leader in commercial janitorial cleaning solutions because we believe every business deserves the highest standard in cleanliness. Our expert team of cleaning technicians will help you save time and money while making your interior space shine like new. For the best janitorial services in Oklahoma, turn to our professionals. We look forward to partnering with your business. Give us a call today.
Get Your Free Quote Today!